UArizona Virtual Homecoming to Offer Traditional and New Experiences
Wildcats are invited to Bear Down everywhere for the University of Arizona's virtual Homecoming celebration Nov. 12-14. 
While no in-person events will be held, due to the ongoing COVID-19 pandemic, Homecoming will still offer many of the traditional activities that alumni and supporters expect and enjoy, but in an online format, along with some new additions. 
"If any university can find a way to uphold important traditions in an innovative way, it is the University of Arizona," said Alan Stein, chairman of the Arizona Alumni Association Governing Board. "The advantage of using technology is that everyone can join the fun from all around the world. We hope to draw strong attendance and give alumni opportunities to reconnect in ways that remind them why the University of Arizona is such a special place." 
All events are free and open to the public. The festivities include a virtual bonfire and lighting of "A" Mountain, as well as virtual tours, college breakfasts, celebrations of Arizona traditions, special guest appearances and cooking lessons from chef Michael Omo, senior executive chef and director of culinary excellence at the Arizona Student Unions. The Wildcat football team will square off against the University of Southern California on Saturday at 1:30 p.m.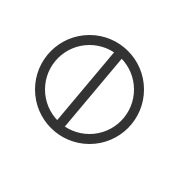 The crowning of Homecoming royalty will be observed with social distancing. The Bobcats Senior Honorary nominates queen candidates and the Mortar Board Senior Honorary nominates king candidates – based on scholarship, leadership, university involvement and community service – to create the royalty court. The campus community votes for the final selection. 
Another student tradition, Club Olympics, hosted by the Bobcats Senior Honorary, will also be held, but with digital competitions such as trivia tournaments taking the place of physical contests. Student participation in these events is higher than in recent years, with 36 student groups signed up for Club Olympics and 63 nominations for Homecoming royalty. 
For the first time in school history, the university is hosting a Giving Day, which will kick off as Homecoming begins and run for 24 hours. Giving Day is dedicated to student support. Participants are invited to give at givingday.arizona.edu to causes ranging from scholarships to mental health and tutoring services. 
"Making Giving Day a part of Homecoming is the perfect way to extend our generous Wildcat spirit to students after what's been a difficult year for many of them," said John-Paul Roczniak, president and CEO of the University of Arizona Foundation. "Please join in if you're able. Every gift matters." 
A Fuel Wonder event on Friday at 11:30 a.m. will showcase the impact of gifts and provide Giving Day updates. 
Participants can also support students by adding a gift to either the Campus Pantry or Counseling and Psych Services when they purchase one of two Homecoming kits from University of Arizona BookStores. 
UArizona alumnus Bob Elliott, who earned degrees from the university in 1977 and 1984, will serve as master of ceremonies for Homecoming. Elliott was a star Wildcat basketball player who went on to play in the NBA and become a sportscaster. He's an Eller College of Management graduate and a UArizona donor. 
Homecoming attendees will have opportunities to learn more about Arizona traditions, engage with college and program representatives, enjoy family activities, network, hear from students and receive the latest updates. Participants will also have chances to earn Wildcat Flair points and prize packages from the BookStores by completing actions such as "favoriting" and attending sessions and leaving messages for classmates. 
All alumni, students, donors, Wildcat fans and community members are invited to learn more and register at arizonaalumni.com/homecoming. 
The Alumni of the Year Awards ceremony and the 50-year class reunion will be deferred until 2021, when in-person celebrations are planned. In the meantime, members of the class of 1970 can connect through a Facebook group and a digital memory album.