Prestigious Stamps Scholars Program Comes to UArizona
The scholarship provides students full tuition, fees and on-campus housing for four years, as well as funding for other opportunities such as research projects or study abroad.
A new partnership has brought the Stamps Scholars program to the University of Arizona Honors College. Students chosen for the merit scholarship are awarded full tuition, fees and on-campus housing for four years, plus access to an enrichment fund they can use for study abroad, research or similar intensive projects.
The Strive Foundation partners with 37 universities in the United States; this is the first time the program has teamed with a school in Arizona.
"The Stamps scholarship is a very important recruiting tool because it is one of the top scholarships in the nation. We're one of few Western universities to have the scholarship available," said UArizona Honors College Dean Terry Hunt.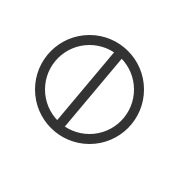 Both the foundation and the university are committing financial resources to provide the scholarships.
University leaders will select five students from Arizona high schools to begin their journey as Stamps Scholars each year. The combined value of the scholarships for the inaugural class is expected to range from $350,000 to $380,000.
The partnership also demonstrates a commitment to the state of Arizona.
Recruiting the state's highest-achieving students through merit scholarships is a high priority for the university, said Kasey Urquidez, vice president of enrollment management and dean of undergraduate admissions.
"We want our Arizona residents to know this is the place where they can get an exceptional degree, have a great experience, and then stay in Arizona and use their skills. It's important that we're growing our own," she said.
Statistics show students who graduate from college in Arizona are much more likely to stay in the state, Hunt said.
"The mission of the Stamps Scholars program is to educate the leaders of tomorrow. Our own objective is to keep those leaders close to home," he said.
The Inaugural Cohort
For Tucson native Chloe Burkholder, the Stamps Scholarship was the deciding factor in choosing UArizona. The graduate of Empire High School, located in Vail, already has experience working in a research lab at the university and is excited to build upon it. She plans to become an academic researcher in clinical and developmental psychology.
"My goals are to broaden understanding of how people think, learn and grow, and – through application of my work and research – better society. I want to have a positive impact and a legacy of knowledge and change," she said.
Daijon Christie, who graduated from Dobson High School in Mesa, wanted to stay in the state and was afraid UArizona would be financially out of reach until he was awarded a Stamps scholarship.
"It's a top-tier research institution. That excites me so much," Christie said.
Christie wants to grow adept at performing research, then continue to perform it as an actuary for the health insurance industry.
"Health care premiums are just too expensive for many people. As an actuary, I hope I can sway insurance executives to lower their premiums and change their policies, but in a way that still brings in money for their business," he said.
The Honors College Experience
Once Stamps Scholars like Christie and Burkholder are recruited to the UArizona Honors College, they will enjoy small classes and honors courses, as well as opportunities to engage with faculty advisers and conduct research, including an honors thesis. Many students publish their theses, Hunt said.
"They're really going to have an expanded and more in-depth experience in the Honors College," Hunt said.
Development and Support as Stamps Scholars
The Stamps Scholars program was founded by Roe Stamps – who continues to fund the programs in partnership with universities – and his late wife, Penny Stamps. One of the hallmarks of the Stamps Scholars program is its emphasis on supporting students who wish to serve.
"We're looking for people who not only want to better themselves but who are also interested in bettering their communities," said Connelly Crowe, the Stamps Scholars program's director of communications and scholar experience.
Students must exhibit leadership potential as well as academic merit to be selected. Once they join the program, Stamps Scholars work with their advisers and Crowe to personalize a plan for using their enrichment funds.
"We want to encourage students to think the sky's the limit. Whether they aim to be an astronaut or a math teacher, they're all valuable professions, and we want to support their dreams," she said.
One of the program's goals is to connect the scholars across the country with each other and with alumni in order to facilitate idea sharing and networking.
"There's such an affinity among the alumni. They enjoy connecting with scholars across the country. The common drive to make a difference in the world makes it easy to see another Stamps Scholar and feel a desire to help them reach their goals," said Randy McDow, executive director of the Stamps Scholars program.
A Partner in the 360 Initiative
The Strive Foundation chose UArizona as its partner in part because the faculty and leadership show a strong interest in attracting students of the highest caliber, said McDow.
"It takes a wide range of people at a university to make the program great. We're so excited about the people at the University of Arizona who are already involved," he said.
The partnership provides an example of the 360 Initiative in action, said University of Arizona President Robert C. Robbins. The 360 Initiative is an effort to provide holistic student support through combined private and institutional resources.
"As a student-driven research university, our top strategic priority is to focus on recruiting and retaining students, then helping them launch careers and lives they can take pride in for the rest of their lives," Robbins said. "The Stamps Scholars program perfectly aligns with this priority, and I am grateful for the Strive Foundation's shared commitment."
The Strive Foundation administers the Stamps Scholars program.