Ranch Owners Support Equine Studies
Thanks to a gift from Richard and Diana Nash, the equine science building at the Campus Agricultural Center on Campbell Avenue is undergoing expansion and renovation.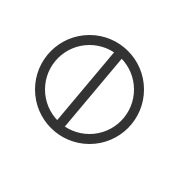 When the University of Arizona's first class of future veterinarians begins their studies in fall 2020, they'll be working with a teaching herd of horses in an updated facility as part of the Lucia Nash — Circle Z Ranch Equine Education Program.
Richard and Diana Nash made the gift to the College of Veterinary Medicine in honor of Richard's mother, Lucia, who had a lifelong passion for horses and the people who care for them. The Nash family purchased the Circle Z Ranch in Patagonia in the 1970s.
"This gift will help us fulfill our potential for advancing education, particularly in equine medicine," said Julie Funk, dean of the College of Veterinary Medicine. "We know active instruction with animals really helps cement learning."
Offering students access to 20 horses from Day One sets Arizona's program apart for recruiting purposes, Funk said. And providing early exposure to horses could help address a shortage. While there is a deficit of veterinarians overall, this is especially the case for those who treat horses, she said.
This story originally appeared on the Arizona Alumni Magazine website.