Chan Zuckerberg Initiative Funds Education Research by UArizona, TUSD
With the support of $650,000 from the Chan Zuckerberg Initiative, the University of Arizona College of Education and the Tucson Unified School District will research the impact of what is known as "asset-based dialogic teaching."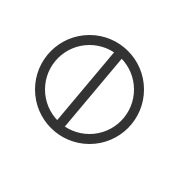 Asset-based dialogic teaching involves teachers posing critical problems for inquiry, reflecting upon students' responses and engaging students in conversation.
The research effort, which will take place at Tucson Magnet, Cholla and Pueblo High Schools, will be led by University of Arizona faculty member Francesca López, along with TUSD administrators Norma González and Lorenzo López.
"Asset-based dialogic teaching engages with students' prior knowledge and experiences through collaboration and engaging learning tasks that build curiosity and self-direction," said Francesca López, associate dean and professor in the University of Arizona College of Education.
"This funding will allow us to understand the impact of asset-based dialogic teaching on student outcomes, and to understand how we can transform teaching practices in ways that will elevate students' opportunities," López said. "It is particularly well-suited for adolescents, given that they are in the midst of identity exploration and are developmentally capable of engaging in high-level analysis and debate."
Asset-based dialogic teaching builds on adolescents' assets while integrating social, emotional and cognitive skills.
"Unlocking the power of advanced educational research depends on not only sharing with educators, but learning from, validating and valuing their experiences and insights," said Sandra Liu Huang, head of education for the Chan Zuckerberg Initiative. "We are excited to support these collaborations between educators and researchers to advance whole child-focused school practices and help improve student outcomes."
Founded by Priscilla Chan and Mark Zuckerberg in 2015, the Chan Zuckerberg Initiative is a philanthropic organization that is leveraging technology to help solve some of the world's biggest challenges – from eradicating disease, to improving education, to reforming the criminal justice system.
The initiative's education work is focused on ensuring every young person enters adulthood with the skills and abilities they need to reach their full potential — and each teacher is equipped with the mindsets, tools and practices they need to support their students' learning and development.
A Focus on Assets, Not Deficiencies
Tucson Unified School District is a majority-minority district, with 65% of students identifying as Latinx. Nearly half – 46% – of the Latinx student population in the district qualifies for free or reduced lunch. The University of Arizona is the only member of the Association of American Universities that is a land-grant, Hispanic Serving Institution on the borderlands of the U.S. and Mexico.
Despite more than half a century of education reforms, historically marginalized students continue to be underrepresented in an array of achievement outcomes.
"Prior research has contributed to our understanding about the ways teachers communicate their expectations to students, how students perceive differential teacher behaviors, and their effect on students' own perceptions of ability and achievement," López said. "The asset-based practice of dialogic teaching results in positive, trusting relationships, attachment and emotional connections, physical and emotional safety, and a sense of belonging and purpose."
Asset-based pedagogy views students as having assets, countering the view that achievement disparities stem from deficiencies in youth.
"By building on these foundational skills and mindsets, we will help refine how teachers engage with students' prior knowledge and experiences via collaboration, challenging students with culturally relevant and engaging learning tasks that lead to curiosity and self-direction," Francesca López said.
The funding awarded to the University in Arizona and TUSD is one of nine grants, totaling $5.45 million, given to teams of educators and researchers working to improve school practices by applying the science of learning and development. The teams will focus on school practices that help students develop self-direction and curiosity. Each team, which includes educators, support organizations and researchers, will participate in a multi-year collaboration designed to strengthen connections among educators, schools and communities nationwide.
The Chan Zuckerberg Initiative launched its Request for Applications for Effective School Practices to Support the Whole Child in August 2019. Each project selected for funding reflects elements of Comprehensive Student Development, a research-based framework designed to ensure that every young person enters adulthood with the knowledge, skills, habits, and agency to thrive in a changing world.
"We're excited to support the work of these teams to expand the definition of student success beyond academics by translating the science of learning and development into exemplary, replicable practices," said Brooke Stafford-Brizard, Chan Zuckerberg Initiative's director of whole child development. "The University of Arizona College of Education and Tucson Unified School District have demonstrated the potential to not only improve student outcomes locally, but to inform their peers and the broader education field."